iRadio Coach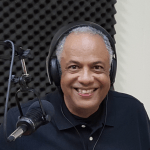 At the young age of 12 Lee Michaels became a big fan of Radio, by the time Lee was 15 he had his own radio station broadcasting live from his bedroom. Shortly after that he got his first shot at real radio in his home town of Norfolk, VA. While still in high school Lee worked at local station holding down the overnight show. Because of his love and passion for radio Lee Michaels knew that was all he wanted to do. Lee knew this was his career for the rest of his life. Eight years later Lee got a call to work at a major station in St. Louis MO – KATZ-AM where he was the afternoon drive jock and within 6 months he was pulling top ratings and one of the most popular jocks in town. Three years later Lee moved to Atlanta GA to work in the record business as a Regional Promotion manager for Mercury Records. Lee covered 6 states in the southeast promoting artist like the Ohio Players, Bachman Turner Overdrive, Styx and others. It was a great experience for Lee working in the record biz but his heart was still in radio. After working with the Ohio Players on the road for 3 weeks while they toured in the southeast Lee received a call from the Program Director of a major station (99X- WXLO-FM) offing him a job in the big apple. Yes he accepted the job and again had instant success. Lee Michaels had every teen in town tuned in within 3 months. Lee was on fire with each new station he worked for as a jock and was in high demand. Lee Michaels worked in San Francisco, Los Angeles, Houston, Chicago, Charlotte, and Washington DC. Lee Michaels also consulted 16 other stations in cities all over the US. While working in Chicago he organized a handpicked group of DJ's now known around the world as "The Hot Mix 5". He is also recognized a major influence to music genre "House Music" which is the base for what is known today as EDM. He was very successful in Chicago as a Jock and Program Director of WBMX (now WVAZ –V103 and WGCI) Lee programmed both stations to the number one music stations during the 80's. He had the same success in San Francisco with KMEL-FM. After leaving KMEL to return to Chicago and became radio's two million dollar man, Lee Michaels made history earning more money as a Program Director then any one, and that record still stands today. While still in radio a found a new passion in computers and software in 1981 he started a computer company CompuOne Network selling and repairing PC's by 1997 the company moved in to the Internet Business as a web site design and hosting company. Lee Michaels still own this company and it is one of the oldest minority owned Hosting companies in America. Lee Michaels launched an Internet talk network in June 2008
USTalkNetwork.com
and offering syndicated shows to radio stations. Lee has experience in all levels of broadcasting that is why he is known as iRadio Coach.
Professional Awards and Achievements:
Program Director of the Year 1984 Young Black Programmers Coalition (YBPC) Program Director of the Year 1986 Impact Magazine BRE (Black Radio Exclusive) Program Director/Operations Manager 1986, 1988 While serving as Program Director at WGCI and KMEL, both stations were named station of the Year 1986, 1987 by The Gavin Report
George Foster Peabody
Broadcasting Award 1992 while Chief Operating Officer at KJLH-FM Inducted into The St Louis Media Hall of Fame 2016 Received over twenty five (25) Gold/Platinum Records from the recording industry In 2011 Lee Michaels was named the #1 Urban Program Director of all time by Radio Facts Magazine Lee Michaels loves technology and has always been on the cutting edge introducing new ways in getting the job done he was one of the first programmers to computerize the stations playlist. He is now devolving a new web site and web application that will keep the public informed on new releases in music, movies, technology and fashion. Lee Michaels is like hip hop he don't stop look for him to continue being a visionary and innovative
Thrive On Challenging Projects. They Produce Bigger Rewards In The End.
iRadio Coach will Give You The Right Focus To Reach You Target.
We Are The Right Solution.
We will incorporate passion, focus and creativity into your project so it stands out to the world. You should never want to be like your competitor. Our intuitive options ensures you will quickly and easily customize your live stream or podcast. Options are useless without a clear understanding of what they do. We include intuitive, easy to use options.
Focus On Content, Sound and Amazing
No matter what type of show you have, iRadioCoach will ensure your content will be compelling, engaging and sound amazing. Your content matters most, and needs to be accessible anywhere, anytime computers, and mobile devices. This happens with our research, partners and staying on top of the new technologies.
e
Business Blast Off!
Through Creative Ideas, Innovation & Sheer Determination